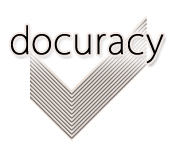 We curate documents.
Curate (verb) /kjʊəˈreɪt/ : select, organize, and present suitable content, typically for online or computational use.
[Oxford Dictionaries]
Historical Research
Transcription
Proofreading & Copy-editing
Publishing
Mapping (GIS)
---
Cambridge graduates Trixie Gadd and her brother, Stephen, bring together a wide range of skills learned in their varied careers in business, industry and the arts to offer this cost-effective, integrated service.
Historical Research
We have easy access to the Hampshire Archives, the Dorset History Centre, the National Archives at Kew, and to other archives in London and the West Midlands. Please contact us if you need help with your own historical, manorial or genealogical research.
Our previous and ongoing projects have included:
a major project to research and document an estate's manorial holdings, dating back over 900 years, with a view to registration of manorial incidents
the instigation of and groundwork for an archaeological survey with Heritage Lottery funding
the publication of a local history book (based on extensive research in local council archives)
the study of a previously unresearched medieval hunting ground
transcription of barely-legible 17th-century manorial documents
the development and maintenance of web sites for genealogical researchers
a study of transport history in the West Midlands
Transcription
Particular areas of expertise include transcription of audio tapes/files from research interviews, lectures, speeches and other academic sources. We offer a fast, accurate, confidential service.
Our rates are:
£1.50 per audio minute for standard recordings
negotiable rates for multi-speaker recordings and short turnaround times
Our transcriptions, transpositions and arrangements of musical scores and orchestral parts have been used by the Royal Philharmonic Orchestra, BBC Concert Orchestra, the Bournemouth Symphony Orchestra, the London Mozart Players, the Southern Sinfonia and Winchester Cathedral Choir. We can produce orchestral parts from any orchestral score, subject to copyright restrictions.
Proofreading & Copy-editing
Our proofreading service includes checking documents for spelling and grammatical errors, and ensuring consistency in numbering, layout and references. We offer a friendly and professional service to a wide range of clients, including students, academics, businesses and not-for-profit organisations.
The main aim of copy-editing is to make your text as easily readable as possible, making sure that it makes sense and is expressed eloquently, that essential facts are accurate and consistent and that the whole document hangs together well. All subjects considered, but areas of particular expertise include history, business, management, accountancy, human resources, linguistics, language and literature.
Prices start at £8.50 per 1000 words.
Publishing
We offer hosting of academic journals using Open Journal Systems: our clients include the Journal of Tax Administration.
As an extension to our proofreading and copy-editing services, we also offer publishing and distribution - both physical and digital - through the Amazon / CreateSpace service. We can also help with the cover design and content of your publication.
Titles currently available are:
The Coaching Dance, by Bob Thomson. Available as Paperback | Kindle eBook

Disillusioned with his job in the City, idealistic Ben Lindsay joins Hathaway Publishing International, where he manages a team of people for the first time. After some early disastrous meetings, Ben works with a coach who helps him to develop his own coaching skills, which Ben deploys to manage effectively and with integrity. The story conveys the basics of coaching and its use in managing people through the experiences of a novice manager.

Bob Thomson is an experienced coach and management development professional. He currently works at the University of Warwick where he acts as a coach, facilitator, supervisor and mediator. He was formerly the Leadership Development Manager at National Grid Transco. His previous books include Growing People: Learning and developing from day to day experience; Don't Just Do Something, Sit There: An introduction to non-directive coaching; and With No Attachment to the Answer. Non-directive coaching: assumptions, approaches and applications.

Building a Community, by HCN Williams. H.C.N. "Bill" Williams (1914-1990) was appointed Provost of the astonishing new Coventry Cathedral in 1958. Available as Paperback | Kindle eBook

Written shortly before his death, but unpublished for nearly a quarter of a century, this book tells with warmth and humour the story of the pioneering ministry led by Provost Williams until his retirement in 1981, and reflects on many of the major social and political themes of the mid-20th century.

The semi-biographical story and its message remain poignantly relevant, and the Cathedral continues to build a community with global reach on the sure foundations laid by Provost Williams and his team.

The Park - A History of Queen's Park, Bournemouth, by Stephen Gadd. This booklet was first published in 2002 to commemorate the Centenary of the naming of Queen's Park, Bournemouth. Available as Paperback | Kindle eBook

After a period of neglect, the Park's future hung in the balance, and its future development could be shaped by a better understanding of the Park's history. Stephen Gadd's authoritative research corrected many misconceptions about the Park's origins and purpose. Drawing extensively on material from the local Council's historical minute-books and from other archives and eyewitness accounts, he tells an intriguing and entertaining story of philanthropy and opportunism.
Mapping (GIS)
Stephen Gadd currently manages GIS (Geographic Information Systems) for Layers of London, a map-based history website where users can access free historic maps of London and contribute stories, memories and histories to create a social history resource about their area.
He is also running an ongoing project to construct a hypothetical road map of Tudor England and Wales, based on contemporaneous textual and cartographic sources. See here.
If you have any digital mapping questions or requirements, please drop us a line.
Testimonials
'I cannot tell you how much I appreciate this. Your work is AMAZING!!! My co author is an editing nut and she was not super interested in having an editor, but she was sold after she saw your edits.' (Journal Author, University of Cambridge)
'Thank you very much for your fine and speedy work. I would like you to know that I am very satisfied with the proofreading and will be glad to recommend your service to my colleagues and will certainly come back to you as soon as I have another text that needs to be corrected.' (Doctoral Researcher, University of Hamburg)
'You are amazing! You have turned these around so quickly, and have made a really excellent job of the transcripts. You couldn't be recommended any more highly.' (Senior Lecturer in Organisation Studies, Essex Business School)
'Many thanks for transforming my Word documents into a polished book. I am very impressed by how quickly and thoroughly you created the finished book in both paper and Kindle forms from my text. It was a pleasure to collaborate with you.' (Learning and Development Adviser, University of Warwick)
'Many thanks again, I really appreciate everything you have done, and your kind support. It really made all the difference.' (Research Associate, Loughborough University)
'Saying that I am pleased with your work is not enough. I am extremely grateful for the way you made my words come out and my meaning shine through.' (Doctoral researcher, Southampton University)
Contact
-at- docuracy.co.uk
Trixie Gadd
PhD (Leicester) History, MBA (Warwick), MA (Cantab.) Modern Languages, Certificate in Local History.

Dr Trixie Gadd's outstanding command of the English language (and competence in several other European languages), as well as her ability to focus simultaneously on detailed analysis and the big picture, have led to her reputation for clear, accurate, focused writing and research.
She has spent over twenty years in the academic world, writing and correcting documentation for a wide range of purposes. She now specialises in proofreading and formatting academic journal articles, book chapters, and postgraduate dissertations and theses in the social science, humanities and science disciplines. She also transcribes research interviews from audio files.
In 2019, Trixie completed her PhD in English Local History at the University of Leicester, with a thesis entitled 'Tis my lot by faith to be sustained': Clerical prosperity in seventeenth-century Dorset. She is currently working on other seventeenth-century research projects.
Trixie
-at- docuracy.co.uk

Dr Stephen Gadd's PhD was awarded for his thesis Christchurch, its Haven, and the Salisbury Avon: Economic and Legal Contexts of Failed Incorporation, 1606-1721. He also holds a Master's degree in Engineering from St. John's College, Cambridge. His published research, focussed largely on Early Modern economic and political history, is listed at Academia.edu.
Stephen
-at- docuracy.co.uk